Hotwells Parent Teacher Association (PTA)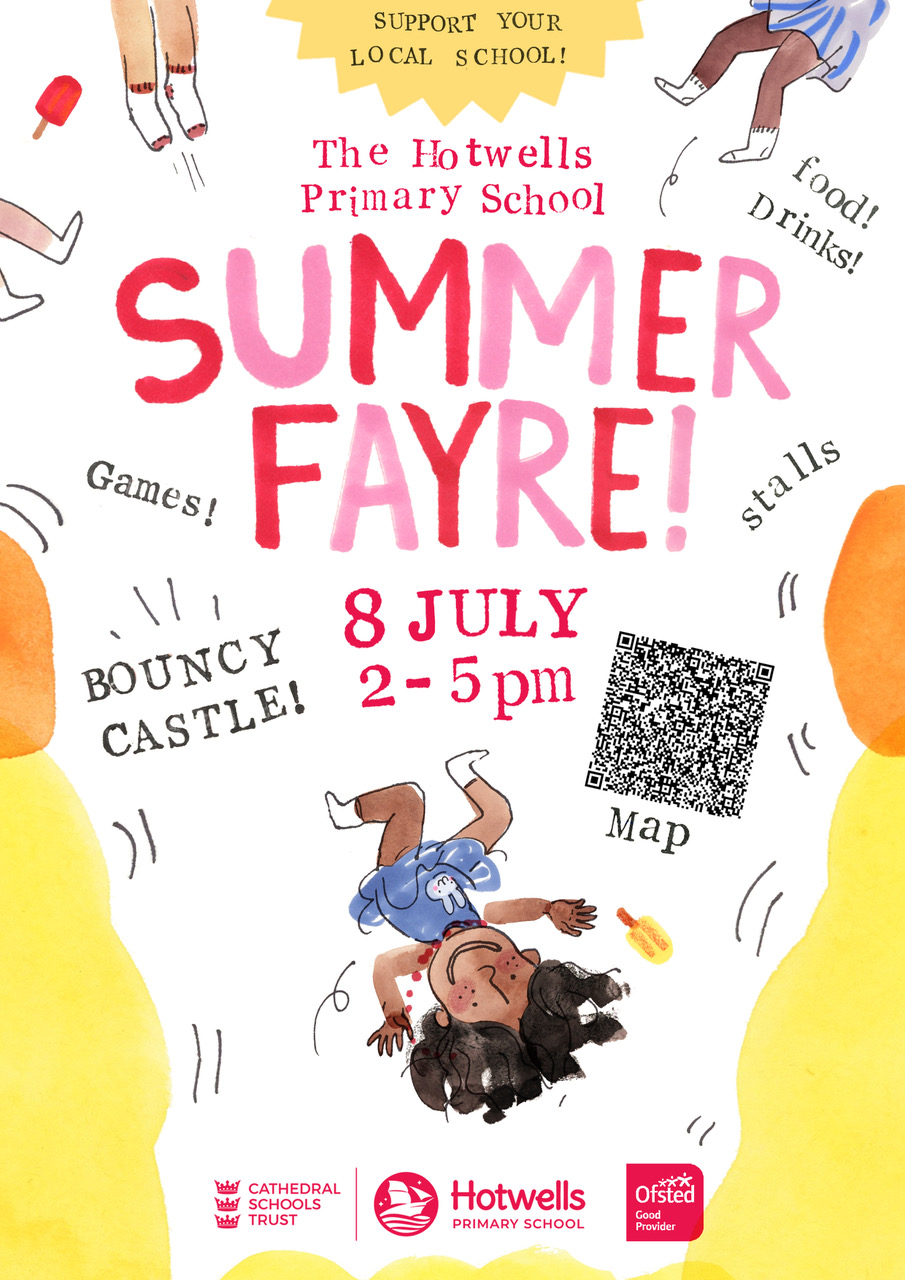 What the PTA does: Raise funds and support the school community
We are passionate about our school and helping our children to be the best they can be. During each school year, the PTA endeavour to raise funds for specific items that will inevitably enhance our children's education. In addition we support and promote our school within the local community. Over the years we have raised money to help the school in numerous ways, from buying resources to use in the classroom, to funding experiences such as Forest School, to funding equipment in the playground.
About us: Hotwells Parents, Carers and Teachers
The Hotwells Primary School PTA is a registered school fund raising charity. Parents, carers and teachers work closely together to put on school and communal fundraising events.  All parents and carers of children registered at the school are automatically members of the PTA. All parents and carers are warmly invited to participate in the PTA, whether it's serving on a specific committee, planning activities, helping out at events, or sparing some time on a project. We are always looking for new recruits to be part of this fabulous, hardworking team. It is lovely to welcome some fresh ideas to what else we could be doing and new skills being brought to the table.
The PTA relies heavily on new recruits to keep fund raising going and to maintain our charitable status. As children leave in Year 6, so do our PTA parents, so please do not be shy, we would love you to join the team. See the Committee members below - grab us for a chat or drop us an email at hotwellspta@gmail.com to talk about how to get involved.
| | |
| --- | --- |
| Co-Chair | Yasmeen Ismail |
| Co-Chair | Wren Aigaki-Lander |
| Co-Chair | Sarah Phillips |
| Treasurer | Alex Steel |
| Secretary | Jocelyn Egginton |
PTA Success: How much we have raised and what we have funded
The Astro turf on the Green playing area of the school.
The new wooden play area in the Early Years play ground.
Our Art Room and further art resources to be used across the school. 
Events, Sales and Activities
We are always looking for new fundraising ideas and opportunities, but we usually raise money through fun events and initiatives, including:
Summer and Winter Fayres

Winter raffle

Bake sales

Café at the West Bristol Arts Trail

Christmas Tree sales

Christmas card and tea towel sales

Clothes donations at Hope Chapel
 Other means of giving when you spend:
Amazon Smile (Please register for the school as your charity)

Parentkind (Please register on the App)

Using a Co-op loyalty card (Please register the school as your charity)  
Get involved:
As the saying goes – many hands make light work. This is definitely the case with our PTA. It's a real team effort and we wouldn't be able to run events, and raise the funds we do, without the help of the parent, carers and staff.  
There are several ways you can get involved and help.
Become a member of the PTA: Members are required to attend [Three meetings a year], we have one roughly every six weeks. There is a Senior Committee made up of the Co-Chairs, Treasurer and Secretary but all members contribute and play a role in making decisions and organising events and activities. We appreciate the Class Reps attending meetings whenever hey can to help spread word on up and coming events or decisions.


Be a FOHPS: We know not everyone is able to attend meetings or help organise activities. FOHPS, or Friends of Hotwells Primary School, is for those happy to lend a helping hand in a smaller capacity, such as serve refreshments at a school disco, make cakes for a bake sale or man a stall at a fayre for an hour; Donate prizes for raffles and events; or share contacts of businesses or venues that may help us.


Help at events: Large events, such as the Christmas and Summer Fayres need a lot of work to be a success. It is at these when we really do need all the help we can get. Volunteering on a stall for an hour will be a really big help. If we require extra help at events there will be a section you can register your help when booking tickets, or on Class List. Please do look out for these.


Bring a skill: W

e are always looking at ways to enrich our children's learning and creativity. If you have a skill or know someone that does and would be willing to come in and talk to the children for 30 minutes – an hour please let us know. You may be musical come in and demonstrate or play music with a class; cooks, chefs or excellent bakers, come in and show us some cooking; artists/ crafters come and run a workshop; or talk about your profession or experience, or passion. Please do let us know.